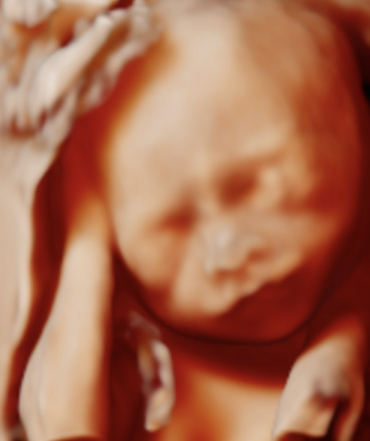 Dear future mother, we provide both basic and specialized ultrasound scans in pregnancy. We use Samsung's state-of-the-art ultrasound systems and all our doctors are holders of Fetal Medicine Foundation certificates for all types of ultrasound examinations in pregnancy. We follow FMF protocols for fetal examinations and combine 2D with 3D ultrasound scan and assess even subtle anatomical details in order to obtain as precise a result as possible.
Throughout the scan, we will keep you informed about the parts of fetal anatomy displayed on the screen. After the scan we will explain to you the results, prognosis and possible further management.   
Our ultrasound scans are totally safe both for you and your baby.
Every woman is provided enough time and individual treatment with a full respect for her decision regarding the choice of further management. You are welcome to bring your partner or someone close to accompany you through the examination. A detailed report with the results of the scan will be sent to you by email and in the majority of exams you will also obtain printed images. If you wish you can also have the whole scan recorded on a USB flash disk or DVD.